William H.C Menzie - Chief of Operations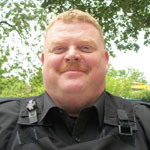 Bill has 28 years' experience in Security and Law Enforcement in both the private and public sectors. He is an instructor in Tactical Handcuffing, Use of Force, Public Order, Note taking and Court procedures.
Bill also has further training in the following areas: DOLA (Dog Owners Liability Act), Graffiti &Tagging Identification, Guns on the Street, Domestic Violence, Emergency Chemical and Biological Incidents, and Emotionally Disturb Persons.
Bill is a security industry renowned expert in labor dispute security. He prides himself on providing a quality enforcement team to all of his clients, no matter what their needs.